Archive for Annette Bening
You are browsing the archives ofAnnette Bening | Great Life Great Love.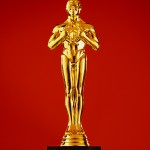 Great Life Great Love shares love lessons from the big screen. To celebrate the Oscar nominated films that will be honored on February 27, 2011 at the Kodak Theater in Hollywood, we created an Oscar Poll and Love Lessons for the Top 10 Best Picture Nominees for you. From The King's Speech to The Social Network, Directors, Actors, Writers and entertainment industry teams brought us great relationship advice and stories. Click here to vote in our Oscar 2011 Poll.