Archive for Cedar Rapids
You are browsing the archives ofCedar Rapids | Great Life Great Love.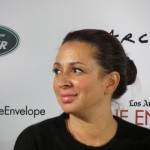 From Bridesmaids to Midnight in Paris and Cedar Rapids, Hollywood brought us these Top 10 Romance Movies of 2011. We were fortunate to attend an Oscar Screening for Bridesmaids, and watched Midnight in Paris three times in the theater (is that crazy?) Cedar Rapids starring Ed Helms(The Office) was actually our favorite Sundance 2011 film, and there were many more romantic moments captured on the big screen this year. As we approach awards season with Golden Globe Nominees announced, below are our Top 10 picks in order of preference for your consideration. We'd love to have you comment on your favorites and/or share your picks on our Facebook book page http://facebook.com/greatlifegreatlove.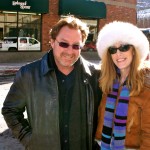 f you're ready for a refreshing comedy, check out the Sundance 2011 hit, Cedar Rapids about a group of insurance agents who travel to the big city of Cedar Rapids, Iowa (in theaters Feb 11, 2011). You'll love the chemistry and laughs with this all-star cast: Ed Helms, John C Reilly, Anne Heche, Sigourney Weaver, Isiah Whitlock Jr (The Wire) and Stephen Root (24, Seinfeld.) When Ed Helms (Tim Lippe) gets asked to represent BrownStar Insurance at the annual convention by his boss, he bravely prepares for his big city adventure and competition for the 4-Star Award. Tim's naïve about life and love, which makes for great comedy.