Archive for Ingrid Burgman
You are browsing the archives ofIngrid Burgman | Great Life Great Love.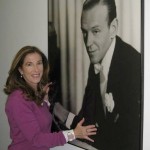 What can we learn from the love triangle in the black and white classic, Casablanca (1942)? There are powerful Great Love examples in this movie that takes place during World War II, when Europeans flocked to Casablanca for safety. Ilsa (Ingrid Bergman) is in love with two men, the smooth and mysterious bar owner, Rick (Humphrey Bogart) and her war activist husband, Victor (Paul Heinreid). While you might get upset with Ilsa for her wandering eyes, the war circumstances explain how this love twist unfolds.