Archive for Avatar
You are browsing the archives ofAvatar | Great Life Great Love.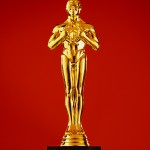 If you're looking for Mr. Right, let these Top 10 Man Code Oscars help you identify him faster with leading man movie examples just-in-time for the 82nd Academy Awards. The codes are taken from my first book, Smart Man Hunting, which includes 26 A-Z codes to help you identify the good guys, bad guys and mostly maybe guys. From the Love Match (Bradley Cooper) to the Young Explorer (Ryan Reynolds), make your love hunt and the Oscars fun with these codes in mind.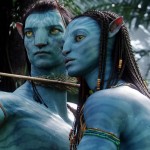 If you're ready for a new visual experience and Great Love Magic, go see the hot movie, Avatar. The love story between Jake Sully (Sam Worthington) and Neytiri (Zoe Saldana) is even more spectacular than the scenery. Jake is sent by the military into the forests of Pandora with an "an Avatar" identity so he looks like the Na'vi natives. While his primary mission is to build trust and get counter intelligence, Jake has no idea that he will find Great Love Magic when he meets Neytiri, daughter of the King.