Archive for matthew mcconaughey
You are browsing the archives ofmatthew mcconaughey | Great Life Great Love.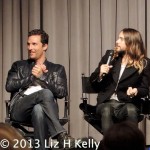 With Oscar Sunday on March 2, 2014, Hollywood is buzzing with 9 Best Picture candidates. To help you with your Oscar Polls, below are our favorites, in order of priority. Our top 4 picks are "12 Years a Slave," "Dallas Buyers Club", "Captain Phillips" and "Her". We love "Her"! Who do you think will take home the gold?
1. 12 Years a Slave – "12 Years a Slave" is by far the Best Picture of the year IMHO. The masterpiece has great depth, and is based on a true story that will make you think deeply about US history. We were fortunate to hear Chiwetel Ejiofor (Solomon Northup), Lupita Nyong'o (Patsey) and Director Steve McQueen during an Oscar Screening Q&A hosted by The Wrap that you can watch in our Q&A VIDEO: Chiwetel Ejiofor, Lupita Nyong'o, Steve McQueen. Chiwetel won at the BAFTA Awards, and Lupita won top honors at the SAG Awards.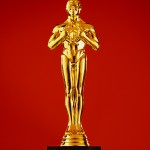 If you're looking for Mr. Right, let these Top 10 Man Code Oscars help you identify him faster with leading man movie examples just-in-time for the 82nd Academy Awards. The codes are taken from my first book, Smart Man Hunting, which includes 26 A-Z codes to help you identify the good guys, bad guys and mostly maybe guys. From the Love Match (Bradley Cooper) to the Young Explorer (Ryan Reynolds), make your love hunt and the Oscars fun with these codes in mind.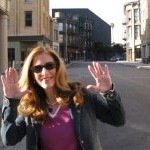 We've all met a player like Connor Mead (Matthew McConaughey), who plays the self-absorbed bachelor in the Ghosts of Girlfriends Past. While there are some great laughs in this film, the main problem is the guys who really need to see it, probably won't go. My challenge to all women and men who've seen great girlfriends get hurt (like Jenny Perotti played by Jennifer Garner in this movie), is to get these gamers to watch this story.