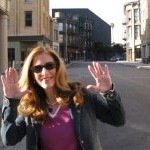 By Liz H. Kelly
We've all met a player like Connor Mead (Matthew McConaughey), who plays the self-absorbed bachelor in the Ghosts of Girlfriends Past. While there are some great laughs in this film, the main problem is the guys who really need to see it, probably won't go. My challenge to all women and men who've seen great girlfriends get hurt (like Jenny Perotti played by Jennifer Garner in this movie), is to get these gamers to watch this story.
It's definitely entertaining to see Connor get spooked by his past girlfriends. Jenny is wise to have her guard up when Connor declares his love for her again at his brother's wedding weekend. Even though Connor might be good in bed, he's as cold as the snow on the hillsides in this Boston mansion setting. He's just a Bad Lover with some crazy ideas about relationships that will make you laugh:
Bad Lover Bloopers
1. Love is a Myth – Connor does not believe in love. If a guy questions love, run like heck. It doesn't matter how cute he is, sprint to the nearest exit!
2. Webcam Conference Call Breakup – If a guy breaks up with you on a group conference call over the web, call the love cops! (this call was the most absurd scene in the movie)
3. The Person with the Power Could Care Less – Uncle Wayne (Michael Douglas) teaches Connor in his teens to care less about women. Connor prides himself on having more power in relationships by hiding his feelings. Say Next as fast as possible to these Shallow Hals!

4. Born Without a Heart – When Connor's second ghost tells him, "You were born without a heart, you're like the Tin Man," that gave us huge red flag. If someone can't feel love, why bother spending your valuable time with them?
Connor's wake-up call comes from Uncle Wayne, who returns as a ghost for the wedding and tells him, "Stop wasting your life." And when Jenny explains to Connor, "There are two kinds of women – those you shag and snuggle, and those you shag and leave," he is reminded how much he hurt her feelings by leaving after they had sex many years ago.
For all the single guys over 35 who've never been married, please go see this movie so you're not in the same boat as Connor at 50. You'll get some great clues about what women really want. And if you don't have time, give me a call for Life Coaching. I've stopped counting the number of men who call and say, "Liz, I forgot to get married, and need to find a wife fast."
We all deserve Great Love. We just need to cherish others and build a Great Life first.
© Liz H. Kelly, Great Love Reporter, Great Life Great Love, http://www.greatlifegreatlove.com, 2009