Archive for Anne Heche
You are browsing the archives ofAnne Heche | Great Life Great Love.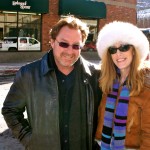 f you're ready for a refreshing comedy, check out the Sundance 2011 hit, Cedar Rapids about a group of insurance agents who travel to the big city of Cedar Rapids, Iowa (in theaters Feb 11, 2011). You'll love the chemistry and laughs with this all-star cast: Ed Helms, John C Reilly, Anne Heche, Sigourney Weaver, Isiah Whitlock Jr (The Wire) and Stephen Root (24, Seinfeld.) When Ed Helms (Tim Lippe) gets asked to represent BrownStar Insurance at the annual convention by his boss, he bravely prepares for his big city adventure and competition for the 4-Star Award. Tim's naïve about life and love, which makes for great comedy.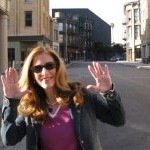 We've got some exciting romance movies coming out this summer. To bring out the love lessons from the big screen, we'll be posting Great Love Reviews with the highlights (no spoilers!). After all, movies are scripted to make us emotionally charged and think about life and love. Below is our Top 10 sizzling summer line-up recommended for your romance movie calendar.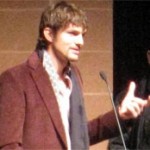 Have you ever dated someone for the money? Have you ever had sex for sex's sake? While Spread is a great movie that you should go see when it opens on Aug 14, 2009, Ashton Kutcher plays a Bad Lover who you don't want to date. His main purpose in life is to chase wealthy women who can give him an extravagant Hollywood Hills lifestyle, which you should avoid like the plague. Ok, he's very cute, but very dangerous.