Archive for hollywood
You are browsing the archives ofhollywood | Great Life Great Love.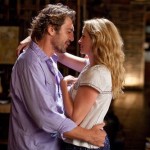 Great Life Great Love put together the Top 10 best movie quotes for you to bring out some of the most romantic moments and love lessons from the big screen. These love quotes share some of Hollywood's most romantic scenes, and yes we admit to watching the top movies for way too many hours. We write Great Love Reviews and watched hundreds of romance movies, including the classic Pride and Prejudice, When Harry Met Sally, Eat Pray Love, and even The Hangover. Hollywood really knows how to write the best love quotes that trigger an emotional reaction and make us think about our own relationships.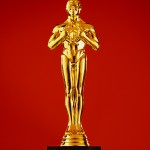 Great Life Great Love shares love lessons from the big screen. To celebrate the Oscar nominated films that will be honored on February 27, 2011 at the Kodak Theater in Hollywood, we created an Oscar Poll and Love Lessons for the Top 10 Best Picture Nominees for you. From The King's Speech to The Social Network, Directors, Actors, Writers and entertainment industry teams brought us great relationship advice and stories. Click here to vote in our Oscar 2011 Poll.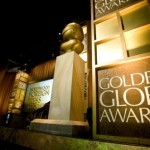 Great Life Great Love is happy to share the 2011 Golden Globes Awards Winners and Survey Results based on feedback from movie lovers on the best films, actors, actresses, directors, screenplays and songs who voted thru Facebook and Twitter in our poll. We write Great Love Reviews with love lessons from the big screen from our Los Angeles-based home, and awards season is our favorite time of year!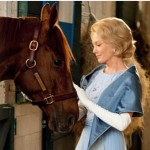 f you're ready for inspiration, go see the movie Secretariat with Diane Lane (Penny Chenery Tweedy). It's about the powerful Great Love Relationships between a horse, owner and champion team. Penny's focus and determination results in the 1973 Triple Crown winner (race video below). To reach this dream, she gets challenged by her husband, Dylan Walsh (Jack Tweedy) and brother, Dylan Baker (Hollis Chenery), who want to sell Secretariat and Meadow Farm in Virginia when her parents pass away. Penny builds 5 powerful relationships that make the love lessons in this film off the charts. Secretariat triumphs with a winning team that Penny creates: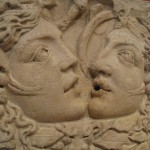 If you're ready for a great love escape to Greece for mojo, coffee and magic, go see My Life in Ruins with Nia Vardalos (Georgia) and Alexis Georgoulis (Poupi). It's summer love at it's best from Hollywood and the writer of My Big Fat Greek Wedding. You're guaranteed to see cool scenery along the Mediterranean coast, laugh out loud and dream about Greek Lovers.
Great Love Movie Reviews and true story advice tips