Archive for Julie Roberts
You are browsing the archives ofJulie Roberts | Great Life Great Love.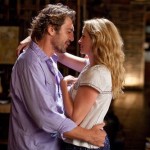 Great Life Great Love put together the Top 10 best movie quotes for you to bring out some of the most romantic moments and love lessons from the big screen. These love quotes share some of Hollywood's most romantic scenes, and yes we admit to watching the top movies for way too many hours. We write Great Love Reviews and watched hundreds of romance movies, including the classic Pride and Prejudice, When Harry Met Sally, Eat Pray Love, and even The Hangover. Hollywood really knows how to write the best love quotes that trigger an emotional reaction and make us think about our own relationships.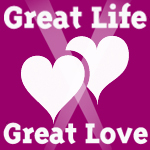 Great Life Great Love shares love lessons from the big screen, and is happy to release our Top 10 Romance Movies for 2010. We're missing Sandra Bullock's The Proposal and All About Steve this year, but we've had some good films so far, and there are more on the way from Hollywood. My prediction is that the best romance movie of 2010 will be Morning Glory or Love and Other Drugs (Out Thanksgiving.) Below are movie ratings and Great Love Reviews (No Spoilers!) for our Top 10 picks. Let us know your favorites.