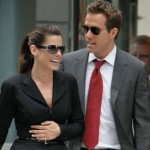 By Liz H. Kelly
If you're ready for some great laughs and fun summer love, check out Sandra Bullock (Margaret) and Ryan Reynolds (Andrew) in the hot new movie, The Proposal. We've all met strong, single women at work who appear to have no life or feelings. This movie gets 5 stars for bringing out what every woman wants (despite title) in very funny and awkward moments.
When Sandra (cougar boss) suddenly proposes to Ryan (her Executive Assistant) to avoid deportation because her Visa is expiring, they break every Office Romance rule in my book (be discreet, avoid PDA, etc). While most men would run from this ultimatum, Ryan accepts because she offers him an editor position at their New York publisher. When they discover his big fines and prison time if they're caught lying by the INS (immigration services), they find themselves going to Ryan's grandmother's birthday party in Sitka, Alaska to get to know each other. Removed from the big apple, the real Sandra behind the big title appears.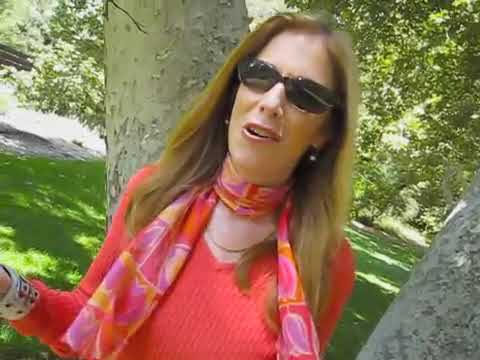 Behind the Cougar Title
1. Proposal Fantasies – When the couple walks into a welcome home party, Ryan's ex-girlfriend (Malin Akerman) asks him to share their proposal story. Feeling awkward, he immediately hands the stage to Sandra. With no real story, Sandra paints a fantasy picture of Ryan proposing in a hotel bed covered with rose petals (she's very quick to make up this story – must be her dream proposal).
2. Rescue Me Hugs – While Sandra appears to have her life under control, once she gets out of the big city, the tides turn. When Ryan takes a sharp turn in a motor boat during a heated discussion, he accidently flings Sandra out of the boat. When he looks back and realizes that she is no longer there, the rescue scene is where you see Sandra melt when Ryan warms her up (all women love hugs and affection).
3. Family Fan Club – Even though everyone thinks Sandra is a witch at work, she's actually very touched by Ryan's family who cheer on their engagement. Betty White (Ryan's grandmother) even tailors a wedding dress and gives her a family necklace. Sandra lost her parents as a child, and is suddenly brought to tears by her new fans (everyone wants a sincere support network).
You'll have to see this movie to find out whether Ryan ends up with Sandra or his ex-girlfriend in the end (they actually shot both endings). And if you know a cougar boss at work, give them a break because there is someone with feelings inside. And if you want more relationship advice tips, give me a call for Dating Coaching, or visit http://www.greatlifegreatlove.com. We all need to take time outs from work for fun, laughs and building great relationships.
© Liz H. Kelly, Great Love Reporter, Great Life Great Love, http://www.greatlifegreatlove.com, 2009