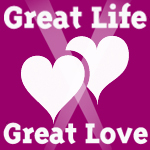 By Liz H Kelly
Great Life Great Love shares love lessons from the big screen, and is happy to release our Top 10 Romance Movies for 2010. We're missing Sandra Bullock's The Proposal and All About Steve this year, but we've had some good films so far, and there are more on the way from Hollywood. My prediction is that the best romance movie of 2010 will be Morning Glory or Love and Other Drugs (Out Thanksgiving.) Below are movie ratings and Great Love Reviews (No Spoilers!) for our Top 10 picks. Let us know your favorites.
Great Love Reviews for 2010 Romance Movies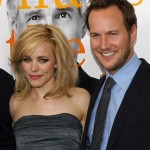 1. Morning Glory – 5 Stars
Rachel McAdams (Becky), Harrison Ford (Mike Pomeroy), Diane Keaton (Colleen Peck), Jeff Goldblum (Jeff Barnes), Ty Burrell (Paul McVee) and Patrick Wilson (Adam Bennett, aka Rachel's love interest.)
Love Lesson – Follow your passions to attract great love.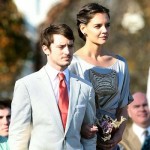 2. The Romantics – 5 Stars
Katie Holmes (Laurie), Josh Duhamel (Tom), Anna Paquin (Lila), Elijah Wood (Chip), Malin Akerman (Tripler), and Adam Brody (Jake)
Love Lesson – Marry for love over money any day, and watch out for twists at Big Chill Reunions!
3. Eat, Pray Love (predicting a big hit!)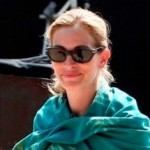 Julia Roberts (Elizabeth Gilbert), James Franco (David) and Javier Bardem (Felipe)
Love Lesson – Let go of bad relationships quickly to open space for the right ones to come into your life…and if you need an extreme break, take a year off to Eat Pray Love around the world!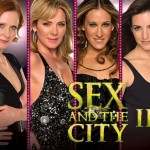 4. Sex and the City 2 – 4 stars
Sarah Jessica Parker (Carrie), Kristin Davis (Charlotte), Cynthia Nixon (Miranda) and Kim Cattrall(Samantha) as they "Carrie On" two years after the first movie. Enjoy our Great Love Review interview with Vincent De Paul, who also grew up in Baltimore (my hometown) and was in the movie
Love Lesson – As Carrie, Miranda and Charlotte's relationships evolve into marriage, friendship and compromise are key. Samantha is still Samantha.
5. Knight and Day – 4 stars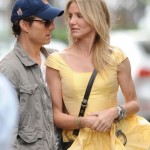 Tom Cruise (Roy), Cameron Diaz (June) and Peter Sarsgaard (Fitzgerald)
Love Lesson – Be open to going out of your comfort zone, and try new adventures. This action romance with a Bond character with an iPhone will keep you entertained the whole time.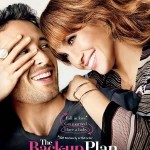 6. The Back-up Plan – 3.5 stars
Jennifer Lopez (Zoe) and Alex O'Loughlin (Stan)
Love Lesson – Just when you think you've got a solid plan, life will bring you unexpected twists (like a hot and sincere guy!)
7. The Runaways – 3 stars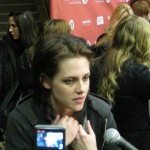 Kristen Stewart (Joan Jett) and Dakota Fanning (Cherrie Currie)
Love Lesson – There are many relationship challenges when dealing with fame! The girls rocked the house, but romance was not so easy off-stage.
8. Leap Year – 3 stars

Amy Adams (Anna), Matthew Goode (Declan) and Adam Scott (Jeremy)
Love Lesson – Don't go chasing after your boyfriend on a business trip in Ireland to propose on Leap Day unless he's a real deal.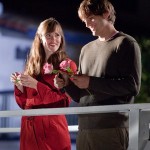 9. Valentine's Day – 3 stars
Ashton Kutcher, Jennifer Garner and 18 other Hollywood box office leads including: Taylor Swift, Taylor Lautner, Patrick Dempsey (the MBA – Married But Available), Shirley MacLaine, Hector Elizondo, Queen Latifiah, Anne Hathaway, Jamie Foxx, Topher Grace, Bradley Cooper and Jessica Biel.
Love Lesson – The real secret to lasting love is marrying your best friend – and sending yellow roses for friendship over red for Vday.
10. Love and Other Drugs – Opens Thanksgiving Weekend – Wed, Nov 24, 2010!
What do you think have been the best romance films this year? What is missing from my Top 10 Romance Movies of 2010 list? It's been a tough year for romantic comedies, and we appreciate your feedback and input. For more Great Love Reviews and love lessons from Hollywood, come back soon!
© Liz H Kelly, Great Love Reporter, Great Life Great Love, http://greatlifegreatlove.com, 2010