Archive for romantic comedy
You are browsing the archives ofromantic comedy | Great Life Great Love.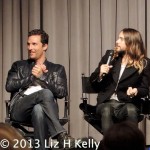 With Oscar Sunday on March 2, 2014, Hollywood is buzzing with 9 Best Picture candidates. To help you with your Oscar Polls, below are our favorites, in order of priority. Our top 4 picks are "12 Years a Slave," "Dallas Buyers Club", "Captain Phillips" and "Her". We love "Her"! Who do you think will take home the gold?
1. 12 Years a Slave – "12 Years a Slave" is by far the Best Picture of the year IMHO. The masterpiece has great depth, and is based on a true story that will make you think deeply about US history. We were fortunate to hear Chiwetel Ejiofor (Solomon Northup), Lupita Nyong'o (Patsey) and Director Steve McQueen during an Oscar Screening Q&A hosted by The Wrap that you can watch in our Q&A VIDEO: Chiwetel Ejiofor, Lupita Nyong'o, Steve McQueen. Chiwetel won at the BAFTA Awards, and Lupita won top honors at the SAG Awards.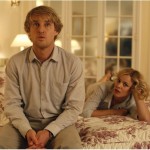 IIf you want a great summer escape to the most romantic city on earth, Midnight in Paris with Owen Wilson (Gil) and Rachel McAdams (Inez) is your Woody Allen ticket! From the Eiffel Tower to the Notre Dame Cathedral and Louvre Museum, this Cannes Film Festival hit will make you want more. It's a combination comedy and fantasy that lights up the screen with Paris magic. When Gil declares that he wants to stay in Paris in response to his fiance Inez's dream to have a house in Malibu, it's your first hint of the romantic disconnect that gets bigger as the story unfolds.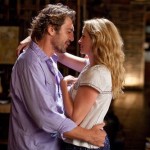 Great Life Great Love put together the Top 10 best movie quotes for you to bring out some of the most romantic moments and love lessons from the big screen. These love quotes share some of Hollywood's most romantic scenes, and yes we admit to watching the top movies for way too many hours. We write Great Love Reviews and watched hundreds of romance movies, including the classic Pride and Prejudice, When Harry Met Sally, Eat Pray Love, and even The Hangover. Hollywood really knows how to write the best love quotes that trigger an emotional reaction and make us think about our own relationships.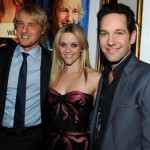 If you want to see a fun and light-hearted romantic comedy, How Do You Know with Reese Witherspoon (Lisa), Owen Wilson (Matty), Paul Rudd (George) and Jack Nicholson (George's dad, Charles) is the ticket this holiday. Lisa plays a professional softball player, who finds herself in the middle of a career crisis and love-triangle twists while searching for her "regular plan." Everyone in this movie is actually going through a self-discovery struggle, making How Do you Know the perfect title.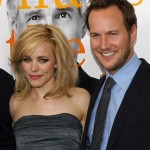 If you're ready for some great laughs and romantic comedy, check out Morning Glory with a 5-star cast: Rachel McAdams, Harrison Ford, Diane Keaton, Jeff Goldblum, Ty Burrell and Patrick Wilson (aka Rachel's great love interest.) When Rachel (Becky) gets fired from her Good Morning New Jersey producer job, it's the best thing that ever happened to her. When knocked down, Becky's career comeback is truly entertaining and inspirational.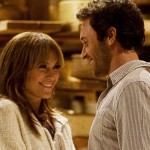 If you're looking for some hope that Great Love can be found, check out The Back-Up Plan with Jennifer Lopez (Zoe) and Alex O'Loughlin (Stan). In this fun romantic comedy, Zoe meets the right guy who is a Bachelor Available (best kind of guy in my first book, Smart Man Hunting). As soon as Zoe decides to give up and have a baby on her own, her man magically appears. What we learn about love in this movie is that it's important to be open to a relationship when the real deal shows up.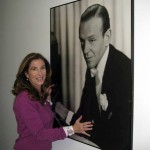 We can all learn from love in the movies. After all, they've been scripted to make us emotionally charged and think about the life lessons. As your Great Love Reporter and entertainment executive, there are tons of movie couple examples in my Books, CDs and Articles. For fun, below are my top 10 picks and the love lessons from the big screen for the Best Romance Movies for the 21st Century.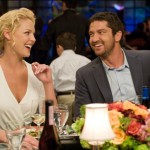 If you want to laugh out loud at a guy's dating rules, go see The Ugly Truth with Katherine Heigl (Abby) and Gerard Butler (Mike). Based on pure entertainment value, this movie gets 5 stars in my book for bringing out absurd relationship advice and fun. Just when Katherine thinks she knows what true love looks like, Gerard gives her some twisted advice in this romantic comedy.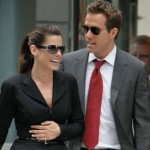 If you're ready for some great laughs and fun summer love, check out Sandra Bullock (Margaret) and Ryan Reynolds (Andrew) in the hot new movie, The Proposal. We've all met strong, single women at work who appear to have no life or feelings. This movie gets 5 stars for bringing out what every woman wants (despite title) in very funny and awkward moments.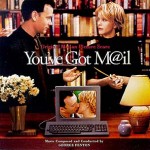 Are you ready to have some fun and attract better dates by flirting online? A reader emailed me asking for flirting tips. Based on testing 10 internet dating sites, interviewing hundreds, and many coaching success stories for Great Life, Great Love , below are my top 10 Love Spice questions that can help you attract great love online.
Live from a hot bachelor apartment, Relationship Expert and Author Liz Kelly shares her Great Love Review of the hot movie, Morning Glory, with Rachel McAdams, Patrick Wilson, Harrison Ford, and Diane Keaton. What we learned about love in the movie is that if your boyfriend throws your cell phone into the freezer, he's totally into you! For more dating tips and Great Love Reviews about love visit, Great Life Great Love, http://greatlifegreatlove.com