Archive for sex and the city
You are browsing the archives ofsex and the city | Great Life Great Love.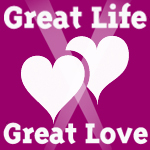 Great Life Great Love shares love lessons from the big screen, and is happy to release our Top 10 Romance Movies for 2010. We're missing Sandra Bullock's The Proposal and All About Steve this year, but we've had some good films so far, and there are more on the way from Hollywood. My prediction is that the best romance movie of 2010 will be Morning Glory or Love and Other Drugs (Out Thanksgiving.) Below are movie ratings and Great Love Reviews (No Spoilers!) for our Top 10 picks. Let us know your favorites.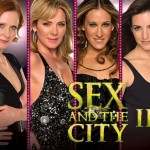 If you're ready for a fashion feast and Middle Eastern escape with the girls, go see Sex and the City 2 with Sarah Jessica Parker (Carrie), Kristin Davis (Charlotte), Cynthia Nixon (Miranda) and Kim Cattrall(Samantha) as they "Carrie On" two years after the first movie. Even though this sequel is long (2 ½ hours), the writer cleverly keeps your attention with a road trip to Abu Dhabi. We won't spoil the movie here, but rather comment on the fashion parade and their great United Arab Emirates adventure.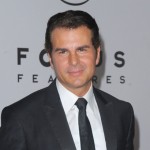 Are you ready to watch Sex and the City 2 on May 27, 2010, as Carrie, Charlotte, Miranda, and Samantha "carry on" in their next chapter of their lives? We got a rare interview with one of the cast members, Vincent De Paul, at the Turner Classic Movie Film Festival in Hollywood, where he shared the inside scoop on the wedding scene in the video below (No spoilers!). Vincent provides hints about the groom by saying, "The character is the Italian, and his last name is Marino, and you will recognize him."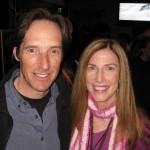 Great Life Great Love is about building a Great Life to attract Great Love. Since my passions are talking about love and movies, Sundance is my perfect match. To spice up your life, we went on a hunk hunt to capture these photos plus a special video interview with Lee Dahlberg. By taking more chances, most celebrities were open to talking after a movie, at the ski lodge and on Main Street. From Adrien Grenier (Entourage) to Tate Taylor (Winter's Bone), the stars were out promoting their latest work in Park City.