Archive for Sundance
You are browsing the archives ofSundance | Great Life Great Love.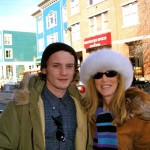 If you've ever struggled with a long-distance relationship, Like Crazy is for you. In this entertaining Sundance 2011 hit, Drake Doremus (Director), Anton Yelchin (Jacob) and Felicity Jones (Anna) capture the heartache involved in long-distance love. This young couple has extraordinary circumstances with a 6,000 mile distance between London and Los Angeles, and you can feel every emotion that they're going through as they text each other, deal with time zone differences, and wonder what the other person is doing all the time. Jennifer Lawrence (Oscar Nominee for Sundance hit, Winter's Bone) works with Jacob, and plays a much different role as Jacob's distraction when the couple spends months separated. Many congrats to Drake Doremus for winning the Grand Jury Prize Drama at the festival (same prize Precious won.)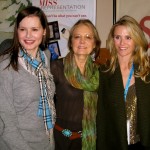 After coaching both men and women how to increase their self-esteem as a Life and Love Coach, the celebrity panels for Miss Representation and Women in Film at the Sundance Film Festival hit close to home. My latest project, Great Life Great Love, is about helping singles build a Great Life to attract Great Love. If you love yourself first, it's much easier to attract great relationships. We all want to feel good inside, and it's important that media images fuel confidence over fear. With 51% of the US population being female, Miss Representation is a call-to-action for both men and women to change the media perceptions of women.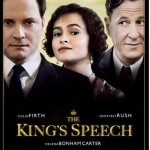 If you want to see a truly unique love story and Sundance film, check out The King's Speech with Colin Firth (King George VI, "Bertie"), Geoffrey Rush (Lionel Logue) and Helen Bonham Carter (Queen Elizabeth.) You'll be captured by the true insider's story about a man who unexpectedly becomes the King of England, and his support team who help him overcome his fear and challenges with public speaking. (Some studies have shown that fear of public speaking ranks up there with the fear of death – and most do not struggle with speech stutters like this king.)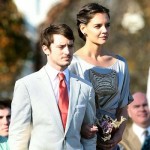 If you have any doubts about whether great love exists, The Romantics will change your mind with Katie Holmes (Laurie) and Josh Duhamel (Tom) when it hits theaters in SEPT 10, 2010. This 5-star romantic comedy has an awesome cast that will make you cry, laugh, and walk away a believer! It was fate for me to get a press pass for the the world premiere at the Sundance Film Festival so I could give you a sneak preview (No Spoilers, just fun tips and interviews). It was also magical to be on the red carpet of a Creative Coalition event at Sundance where we captured Elijah Wood speaking about the cast.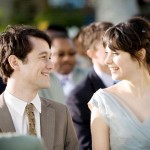 If you're ready for a refreshing take on relationships on the big screen, go see 500 Days of Summer with Zooey Deschanel (Summer) and Joseph Gordon-Levitt (Tom). While there is heartache in this movie, the story gets 5 stars for being so cleverly presented. We can all relate to longing for a lover who's just not into us. After trying to see this movie at Sundance and the LA Film Festival, it was a relief to finally watch it on a big digital screen with an awesome guy friend!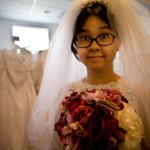 Do you ever wonder whether true love still exists? Check out the hot Sundance Film Festival hit, Paper Heart, and doubt no more. Charlyne Yi (main character) takes you on a heart-warming quest across the U.S. by interviewing lovers about how they found their special love connection (which is very similar to the advice tips and success story interviews in my books, Smart Man Hunting and How to Attract Great Love.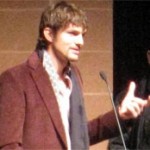 Have you ever dated someone for the money? Have you ever had sex for sex's sake? While Spread is a great movie that you should go see when it opens on Aug 14, 2009, Ashton Kutcher plays a Bad Lover who you don't want to date. His main purpose in life is to chase wealthy women who can give him an extravagant Hollywood Hills lifestyle, which you should avoid like the plague. Ok, he's very cute, but very dangerous.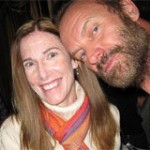 Have you ever gone on a trip that was such a rich experience that it planted a smile on your face? To attract great love faster, fill you life with Rich Experiences like the one that I had at the Sundance Film Festival (where this photo was taken with Sting). Where can you go to enjoy your passions and fill your heart with positive energy? As your Great Love Reporter, my passions have been working in the entertainment industry, watching movies and sharing the love lessons – so Sundance was a perfect match for my heart.
Live from the woods in Alaska (or is it?), Relationship Expert and Author Liz Kelly shares her Great Love Review for the hot movie, The Proposal, with Sandra Bullock and Ryan Reynolds. Find out what happens when a Cougar Boss leaves New York City to Sitka, Alaska, for Ryan's big family weekend. For more love tips and fun movie reviews, visit, http://www.greatlifegreatlove.com