By Liz H. Kelly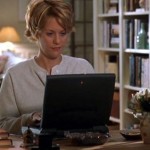 Are you ready to find more quality dates and a great love online? With over 90 million singles jumping on the net, you can't afford not to join this party. You need a paragraph with punch and specifics to help you attract your type faster. These ten winning profile tips have been proven to help thousands find love online like Meg Ryan and Tom Hanks do in You've Got Mail!
Let's face it, Internet dating profiles are like online resumes. It's a sales pitch about why someone would want to date you versus a life history. The essays need to be clear, concise and have personality! Based on interviewing thousands for my books, dating coaching and Profile Makeovers, these advice tips have been proven to increase profile response rates by 500%. Everyone knows dating is a numbers game. Why not increase your odds of finding love online with these profile updates?
10 Winning Profile Tips:
1. Write a fun and friendly headline: This is your online billboard so make them look! Try, Moonlight and Margaritas?, Ski Away with Me, Hot Chocolate and Marshmallows?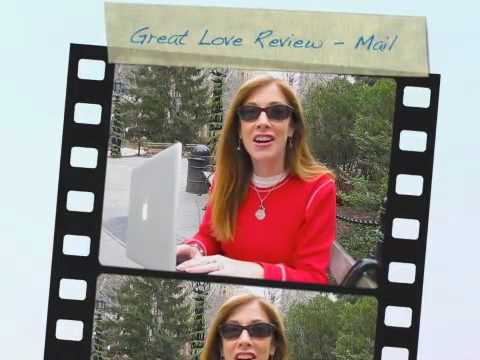 2. Post at least two current photos: Photos significantly increase responses! Try at least one close-up and one full-body shot for the best results.
3. Use a positive tone: Attract positive energy by writing positive essays: I love to learn and meet new people. Life is an adventure and I would like to share it with someone special.
4. Keep it simple: Keep your descriptions light and avoid demanding checklists in your essays. Talk about movies or hobbies versus sharing your life story.
5. Write short essays versus a book: Try using 3-5 sentences for essays and save the details for later. You want to get past a first date before you share any dirt.
6. Add a little humor: Show your sense of humor in the essays: I can laugh at my mistakes. Are you a Letterman or Leno fan?
7. Include a fun hobby note: Give connectors by sharing specific hobbies: I need someone to distract me from the piano. I love to travel and go wild taking photographs.
8. Add your marketing pitch: What makes you unique? Try listing three things and make them catchy (everyone is smart, outgoing, and fun – how are you different?). If you love to take photos, what has been your best shot?
9. Show interest in the other party: Ask inviting questions to encourage a discussion. You might say, Enough about me…tell me more about you.
10. Be confident versus boastful: When you show confidence in being you, it is the biggest turn-on. The trick is not to be boastful in your delivery.
Using these ten winning profile tips, you can significantly increase your numbers, ego and odds of finding a perfect match.
Want more help with your profile?
1. Buy my ebook, Find Love Online with 10 Profile Tips, to see profile examples and success stories.
2. Check out the success stories in my dating book, Smart Man Hunting
3. Use the fill-in-the-blank templates for your headline and main essay in my 10 Minute Profile Builder that is like Mad Libs for daters!
4. Sign up for a Great Love Profile Makeover to have a dating pro re-write your profile and review your photos.
You can find great love online with a winning internet dating profile!
© Liz H. Kelly, Great Love Coach, Great Life Great Love, http://www.greatlifegreatlove.com, 2009